Holiday Light Contest Winners
The judging for this year's holiday light contest took place on December 16th. So many more homes were beautifully decorated this season, however there was only a handful of entries for the contest. All of the participants did a great job, so it wasn't easy for the judges to choose the best decorated.
In another close contest, the following three homes were chosen as winners of this year's outdoor light contest:
Nickels - 30W270 Leominster Court
Chamberlain - 30W124 Arlington Court
Wolowiec - 2S610 Continental Drive
Each winner received a $100.00 prize. We appreciate the time and effort of everyone who put lights up and made Summerlakes a bright and merry community this holiday season.
Hope to see many more next year!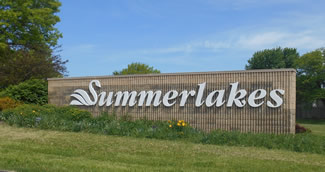 Welcome to the official Web Site for Summerlakes Homeowners' Association. This web site was created to offer the residents easy access information about this great community. The site will be updated frequently so please visit here often to get the latest updates.
This website is made possible by local business sponsors. Please support the businesses in the "Local Business Directory" section.