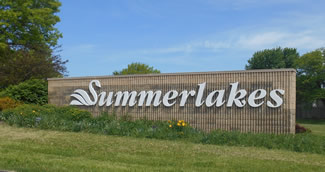 Welcome to the official Web Site for Summerlakes Homeowners' Association. This web site was created to offer the residents easy access information about this great community. The site will be updated frequently so please visit here often to get the latest updates.
It's time again for the Summerlakes Annual Spring Community Garage Sale! If you would like to be a participant and be added to the list of sellers, call now to register at 630.393.3033. Maps and a list of participating homes will be available at the Clubhouse on the Thursday before the sales.

Friday, May 13 - 9:00 a.m. to 5:00 p.m.*
Saturday, May 14 - 9:00 a.m. to 5:00 p.m.*
Sunday, May 15 - 12:00 p.m. to 4:00 p.m.*

*Times may vary per participant.