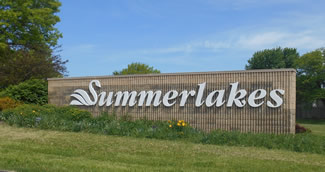 Welcome to the official Web Site for Summerlakes Homeowners' Association. This web site was created to offer the residents easy access information about this great community. The site will be updated frequently so please visit here often to get the latest updates.
Beginning Memorial Day, May 29th through Labor Day, September 4th the Summerlakes Clubhouse will be OPEN DAILY from 11:00 am to 8:00 pm.
POOL HOURS
Monday, May 29th, 11-8
Tuesday, May 30th, 4-8
Wednesday, May 31st, 4-8
Thursday, June 1st, 4-8
Beginning Friday, June 2nd through Monday, September 4th, the pool will be open DAILY from 11-8. As always, weather permitting.